Beyond The Stitches - March 2023 Newsletter
We're so glad you're here!
Our Newsletter will provide information on what has transpired during this past month as well as what is coming up.
It has been great seeing you in the shop and Learning Center this past Month. We have been busy getting ready for daily shipments, launching our new furniture relationship with Arrow / Kangaroo sewing furniture and chairs, preparing kits for the Central Florida Shop Hop with the theme of Florida Spectacular, preparing for Baby Lock Trainer, Denise Schober, and her special event at our shop as well as preparing for the quilt show, Quilts of Gratitude 2023......a busy time for everyone.
Florida Spectacular Shop Hop Passports are available at $7.00 (beginning March 17 they will be $8.00). This great event runs from March 17 thru April 1 where you can visit 9 shops and receive the patter and fabric for their block for FREE. Check out our shop hop quilt below. Our block is in the center and we like to think of it as......You wake up to sunshine, walk in the sand, collect seashells, go into the water, see coral reef, fish and manatee then get out of the water and have a delicious orange. Our block even includes the yo-yo and button!
Learning Center - March
1 Mini Poppins
2 ASG (American Sewing Guild) meeting
Castle Quilters visit
3 DDD Event (Diving Deeper into Destiny) Part 2
4 Sew & Tell
6 Beginner Quilting - Part 3
7 Tunic Top
8 Double Zip Gear Bag - prep class Optional
9-10 Double Zip Gear Bag - construction
11 Custom Fit Bucket Hat
13-14 Special Event with Baby Lock Trainer Denise Schober
17-18 Quilts of Gratitude 2023 Quilt Show - National Guard Armory in Crystal River, FL
17 Florida Spectacular Shop Hop begins (runs thru April 1)
20 Tamarack pre-cut/fitting
21 Tamarck Jacket
22 Get Out of Town Bag - prep class Optional
23-24 Get Out of Town Bag - construction
25 Custom Fit Bucket Hat
27-28 Poppins Bag
29-30 Out & About backpack
31 Charity Sew in Learning Center (kits provided)
Here are some pictures of the fun we have been having in our Learning Center. Be sure to check out our classes at www.beyondthestitches.com and come join us. If you would like to be in a "Sold Out" class, be sure to let our Team know to add your name to the Wait list as there are times that others may need to cancel their reservation.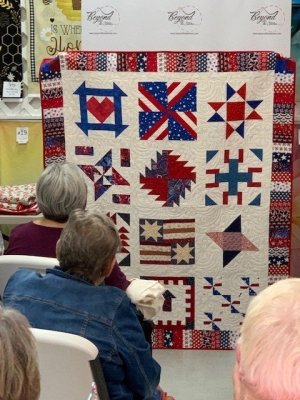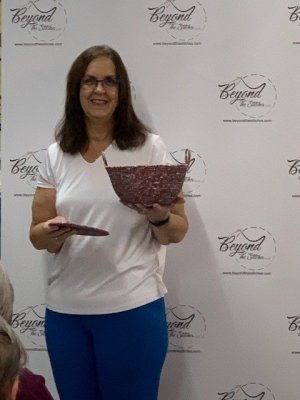 Thank you for sharing your projects with us. We love to see what you are creating with fabrics purchased at our shop.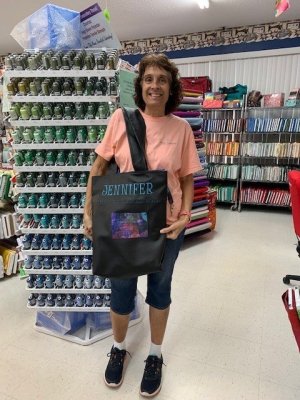 Here are some fun classes we have shared this past month.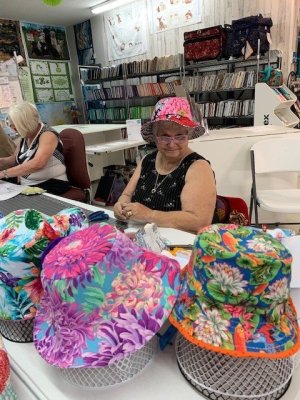 We always enjoy group visits from our friends
We were glad to hear from so many of you that you enjoyed the February Newsletter Special of the fabric panel sale. You can create a lot of beautiful projects that don't require sewing yet you can still enjoy fabric.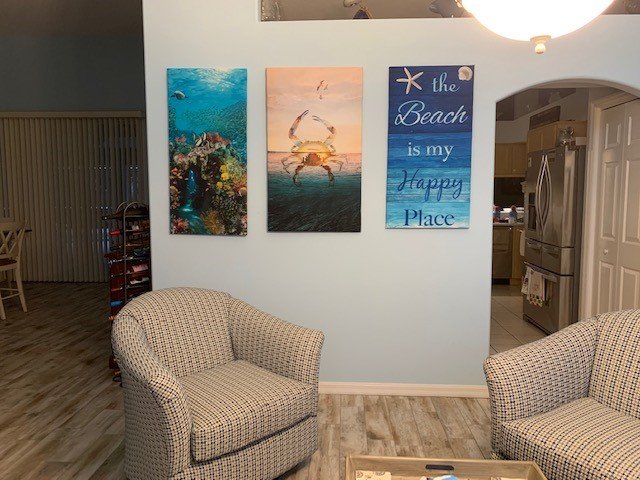 Service Department
We offer cleaning and repair services for your sewing machine needs. Simply give our Team Members a call and they can explain the details. Check out the machines that have arrived for their "Spa Day" recently.
Newsletter Special
When you show this section of your newsletter to our Team Members, you can enjoy 20% OFF all in-stock rulers. This special does NOT apply to special order or previously purchased items. Cannot be combined with any other specials.
You MUST show this section of your Newsletter so be sure to save a screenshot so it appears in your photo gallery on your mobile device or print it as you will need to show it to a Team Member when you check out. This is a savings for Newsletter subscribers only.
Check out our website for new arrivals, top sellers, and sale items!
These emails will give you the best and most recent information you need!
Keep in touch with us by visiting our website!